Hi there! I am Jesse Firestone. One time, my friends started calling me J-Fire, for better or worse.
I started climbing in 2007, in a humble converted racquetball court at my university. I remember those days well. I was instantly hooked on the joy and simplicity of the movement. It's not an understatement to say that climbing changed my life. And what makes climbing so incredible is the number of people I meet out at the crag who feel the same way. It's both obvious and yet baffling how something so elegantly simple can have such a profound impact on all kinds of different people.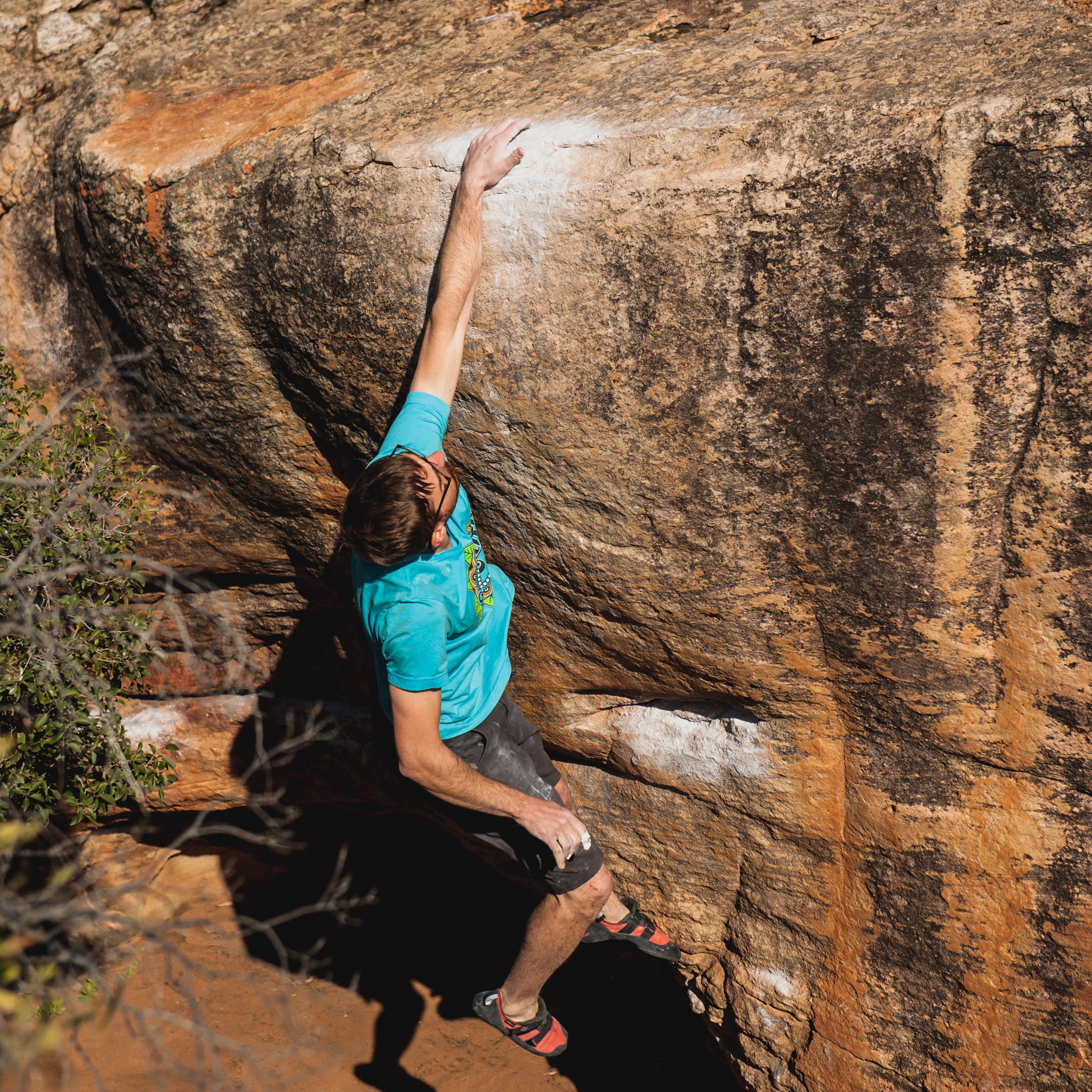 Now, climbing has taken me to several continents, as well as inspired me to shine a light on nearly every corner of my home in the northwest. I've clawed my way up a bunch of boulder problems and routes of various grades, but I am most proud of my first ascents of any grade, especially the highballs. Coaching is a way for me to stay involved with this sport that I love so much, and empower others to find as much joy and fulfillment as I have.
Other stuff around the internet:
You can follow me on Instagram.
You can watch a bunch of my bouldering videos on my YouTube channel. There are also a trove of embarrassing videos of me climbing back in the day scattered around the web. If you can find them, please enjoy!
You can look at my logbook on Sendage.